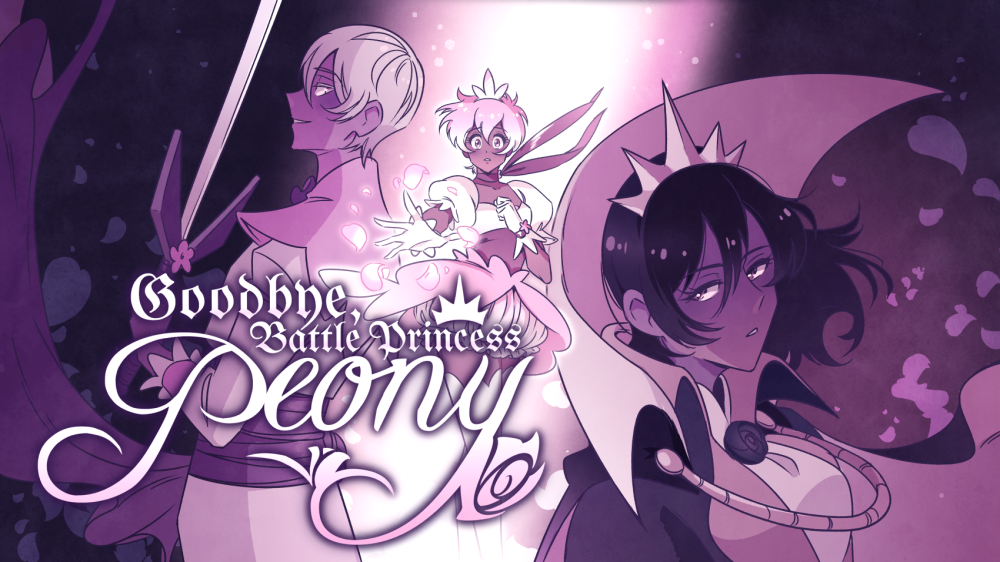 Goodbye, Battle Princess Peony
Goodbye, Battle Princess Peony on sale now!
---
My second graphic novel, GOODBYE, BATTLE PRINCESS PEONY, is on sale now!
"Battle Princess Peony's royal destiny is simple: defend her planet from the evil Divine Lady Silkrose. But everything changes when she's accidentally warped into Silkrose's private academy for villains-in-training, where graduation is the only way out!
Peony throws her heroic heart aside and starts becoming the villain of her nightmares in her bid for freedom, but the dark side is full of secrets that could change her world forever. Will Peony escape Silkrose's clutches? Or will she succumb to Silkrose's dark charms for good?"

Goodbye, Battle Princess Peony is a queer dark fairytale romance for readers 16+. If you enjoyed ROADQUEEN: Eternal Roadtrip to Love and Vampire Blood Drive, I think you'll like this one too!
Get Goodbye, Battle Princess Peony